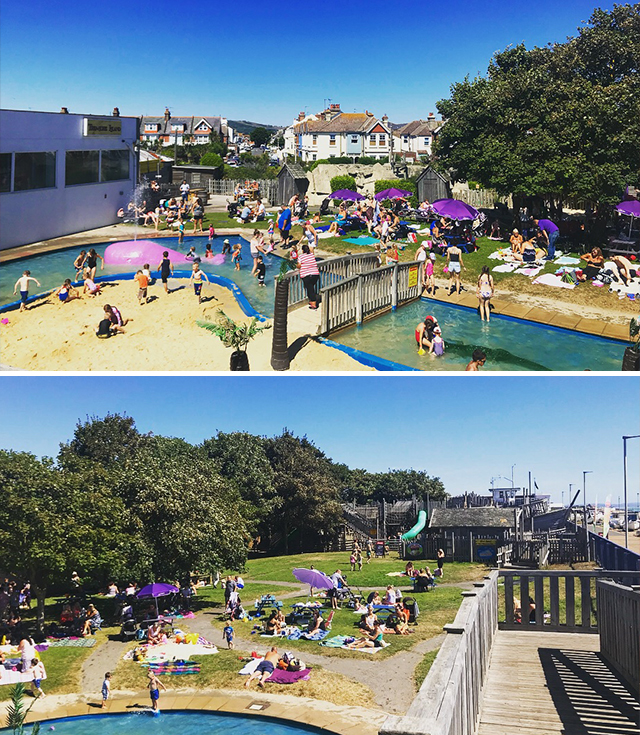 Yo ho ho! Climb aboard Long John Silver's shipwreck if you dare!
Explore the outdoor adventure park where Long John Silver's shipwreck lies! Climb aboard the wreckage with slides, bridges, netted walkways and a zip line.
Enjoy the spacious parkland or splash in the paddling lagoon & look for treasure in the sandy beach.
There are benches for you to enjoy your own picnic, or visit our Food Ahoy shack for refreshments, snacks & ice creams!
Opening Times & Pricing
Open daily May - September: 9.30am - 6.00pm

No pre-bookings required - just pop by and play!
Outdoor Tickets
Non-Members
0-6 months: FREE
Adults & 6-12 months: £1.00
Children Under 2: £2.50
Children (2-12): £3.95
Members
0-6 months: FREE
Adults & 6-12 months: FREE
Children Under 2: £1.50
Children (2-12): £2.95
Indoor & Outdoor Combo Tickets
Non-Members
0-6 months: FREE
Adults & 6-12 months: £1.00
Children Under 2: £4.00
Children (2-12): £7.00